H. Wayne Rector

Most Illustrious Grand Master Cryptic Masons of Kansas 2019-2020
Family:
Companion Chuck met his wife Pamela in 1967, about a year after he moved to Kansas to begin employment with Beech Aircraft. Chuck and Pam will celebrate their 50th Wedding Anniversary June 1, 2018. We have two daughters, Debbie & Diane, in addition to five grandchildren. Debbie is employed as an RN BSN Registered Nurse, and Diane is an Aircraft Foreign Certification Engineer. Pam served as an RN Nurse in the Army Reserve and many years as a civilian nurse prior to retirement in 2014.
Personal History:
Chuck was born February 7, 1941, in Chico, California. During his childhood and teen years, he lived in California, the State of Washington, Colorado, and Kansas. Chuck lived with his grandparents when he graduated from Hoisington, KS High School in 1959, and enlisted in the US Navy four months after graduation. High School interests were: writing, popular music and singing, track, diving, and old car maintenance.
After basic training in San Diego and aircraft engine training in Memphis, Chuckserved in Airborne Early Warning (VW-11), and Carrier Attack (VA-65) Squadrons. After two Mediterranean Cruises and the Cuban Blockade aboard USS Enterprise, Chuck was honorably released from active duty in 1963. In 1976, Chuck enlisted in the Naval Reserve where he served in F-4 and F-14 fighter squadrons, and Command Fleet Air Western Pacific COMFAIRWESTPAC, serving in San Diego, Fort Worth, Fallon Nevada, USS Eisenhower, Guam, and NAF Atsugi Japan. Chuck retired with 30 years active and reserve Naval Service in 2001 as a Chief Warrant Officer 4 (Aviation Maintenance Officer).
Civilian employment was with American Electric Company (1963-1965), and in 1966 with Beech Aircraft Corporation. While at Beechcraft, he was employed as a Powerplant Assembler, Tooling Technician, and with many years as a Senior Technical Writer of Maintenance Manuals and Service Bulletins, and finally as a Design Standards Engineer. Chuck retired in 2001 from Beech/Raytheon after 35 years of service.
While working full time at Beechcraft, Chuck attended night school, and graduated from Wichita State University in 1975, having received a Bachelor of Business Administration Degree (BBA), with a Major in Administration, and a Minor in Economics. Chuck was initiated into Omicron Delta Epsilon (International Honor Society in Economics) in 1974.
During his retirement years, Chuck has enjoyed Masonic involvement, golf, antique shopping, travel (both US and abroad), nature trails, photography, swimming, singing, and reading.
In 2003, Chuck became a part of the Bethany College Oratorio Society (Lindsborg), singing Bass in the musical performances The Messiah and St. Mathew's Passion, during the Easter Season.
Click Here to Add a Title
Click this text to start editing. This block is great for showcasing a particular feature or aspect of your business. It could be a signature product, an image of your entire staff, an image or your physical location, etc. Double click the image to customize it.
Click Here to Add a Title
GRAND COUNCIL OF CRYPTIC MASONS OF KANSAS
2019-2020 GRAND OFFICERS
M:.I:. Grand Master H. Wayne Rector, Wyandotte Council #6
R:.I:. Deputy Grand Master Billy Ray King, Independence Council #15
R:.I:. Grand Principal
Conductor of the Work William P. Leonard, Leavenworth Council #1
R:.I:. Grand Treasurer Jerry L. Gilson, Iola Council #8
M:.I:. Grand Recorder Allan D. Jackson, Iola Council #8
I:. Grand Chaplain Dennis H. Taylor, Wyandotte Council #6
I:. Asst. Grand Chaplain Roger L. Walls, Junction City Council #27
I:. Grand Captain of the Guard T. Staton, Wichita Council #12
I:. Grand Conductor of the Council Gary A. Mason, Wichita Council #12
I:. Grand Marshal Ronald J. Mozingo, St Johns Council #13
I:. Grand Custodian of the Work James L. York, Independence Council #15
I:. Grand Steward Frederick R. Kemp, Wyandotte Council #6
I:. Grand Sentinel Michael N. Terry, Ellsworth Council #9
I:. Asst. Grand Sentinel Gary B. Strout, Leavenworth Council #1
M:.I:. Grand Organist Dee D. Duttweiler, Washington Council #2
R:.I:. Arch Master Rodney D. Middleton, Independence Council #15
R:.I:. Arch Master Dennis M. Johnson, Jericho Council #26
R:.I:. Arch Master Dennis H. Taylor, Wyandotte Council #6
Click Here to Add a Title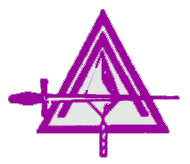 /